Why is CrewKeeper missing from the App Store?
For some time now, CrewKeeper has been unavailable to purchase from the App Store and many have asked why. The truth is, I have been so busy with the rapid growth of CMBSC that I haven't had any time at all to devote to my favorite pet project. The app was not updated in a very long time. Even though the version on the App Store was completely fine and working, Apple suspended it as their new policies prohibit neglected apps after a certain period.
In the interim, users that purchased the app prior to the suspension were still able to download the last version and the app was still working as advertised. If you wished to add users, you were out of luck. My sincere apologies for this inconvenience.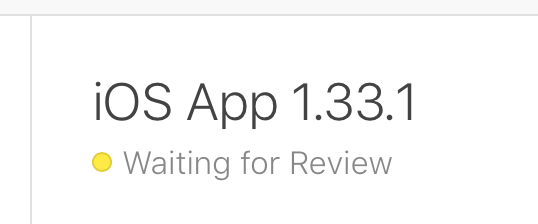 The good news is that I have now managed to devote a bit of time, and I have enlisted help from another developer. A new, updated version, is now in for approval and will be available soon. I'd like to tell you that there are a cornucopia of new features included, but alas, that is not the case. For now, I have managed to bring everything up to the current iOS standards and tested many features successfully working as intended.
There have been numerous iOS changes since the last build was submitted so this was no small task. Now, that I am back in the game, and I have help, I intend to move forward with feature updates and changes that have been on the wish list for some time.
CrewKeeper continues to be a very important part of our CMBSC operation and so, it is very much a priority to me to move forward. The expectations for an app of this type have changed so much since I started the project.
Stay tuned for discussion of all the improvements to be made in CrewKeeper 2.0!